Landing Page
Ossining, NY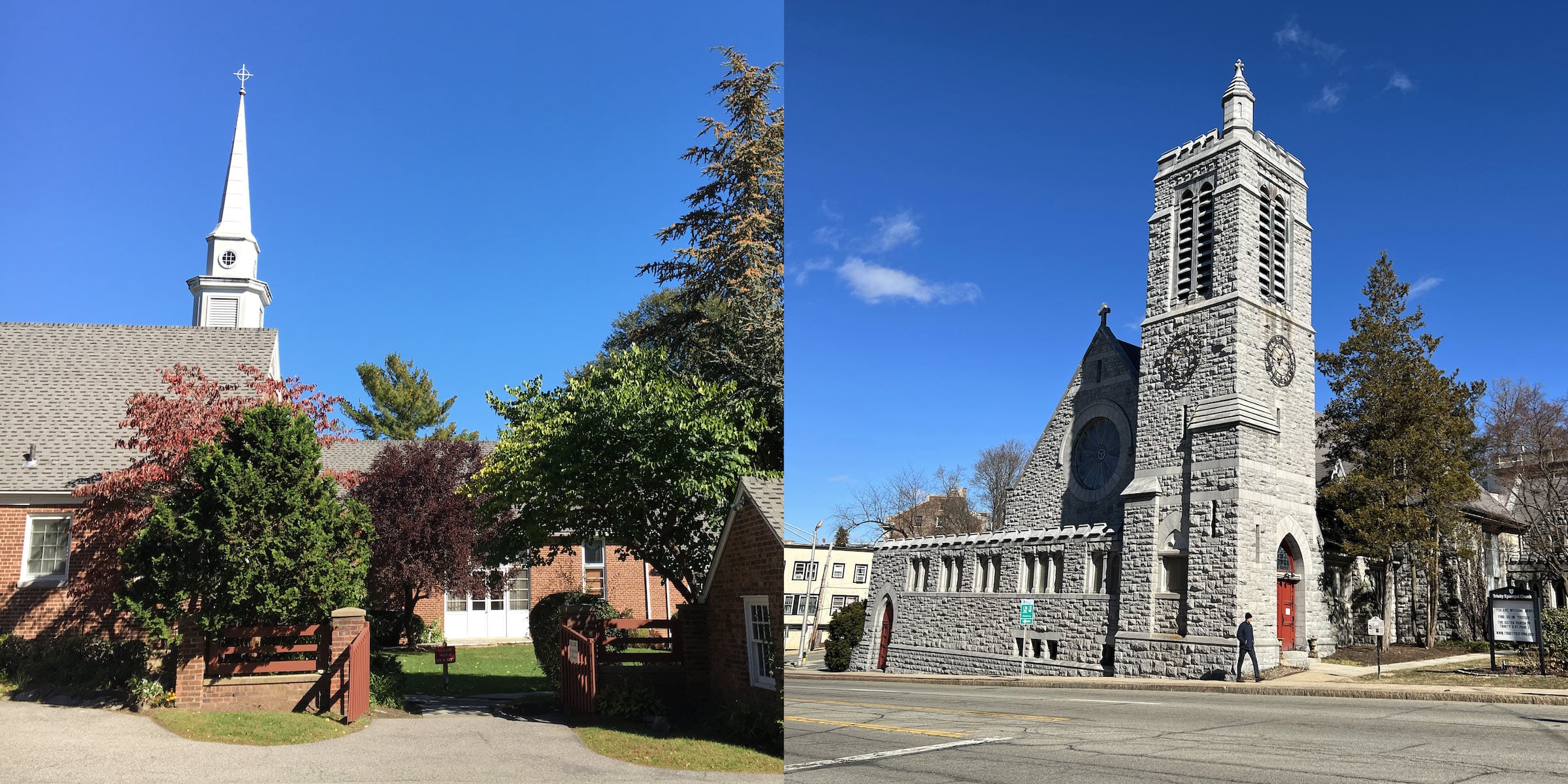 One Church; Two Campuses
However you came to us, wherever you may be on life's journey,
We are glad you found us.
Grace Church welcomes you.
You're invited; come hear God's word; discover how the love of God applies to you. Our community welcomes young and old, single and coupled, gay and straight, traditional and nontraditional, the certain and the questioning. Grace Church is an affirming place of peace and prayer and a joyous space for music and celebration.
Grace Episcopal Church is a newly formed congregation created by the merger, in 2021, of St. Paul's on the Hill and Trinity Episcopal Churches, both in Ossining. We are currently searching for a new priest to lead us into the future. Click below for our parish profile and search documents.
Grace Episcopal Church
P.O. Box 108
Ossining, NY 10562
Service Times
Evening Online Compline
7:00 PM on Mondays, Fridays & Saturdays
Evening Zoom Service of Prayers
7:00 PM on Wednesdays
Covid Requirements
We have resumed in-person indoor Sunday worship and have relaxed our Covid protocols. However, we do encourage mask wearing and social distancing.
Our Mission

To love God is a call to action. Strengthened by prayer, worship, and study, Grace Church embraces and serves all people, the earth, and every living thing.
---
More Information
While our new website is under construction, visit our campus sites for more information: