Grace Episcopal Church in Pictures
To love God is a call to action. Strengthened by prayer, worship and study, Grace Church embraces and serves all people, the Earth and every living thing.
Grace Episcopal has two distinct campuses resulting from the merger. Trinity Campus is located in downtown Ossining and the St. Paul's Campus is located in the highlands of Ossining about two miles east.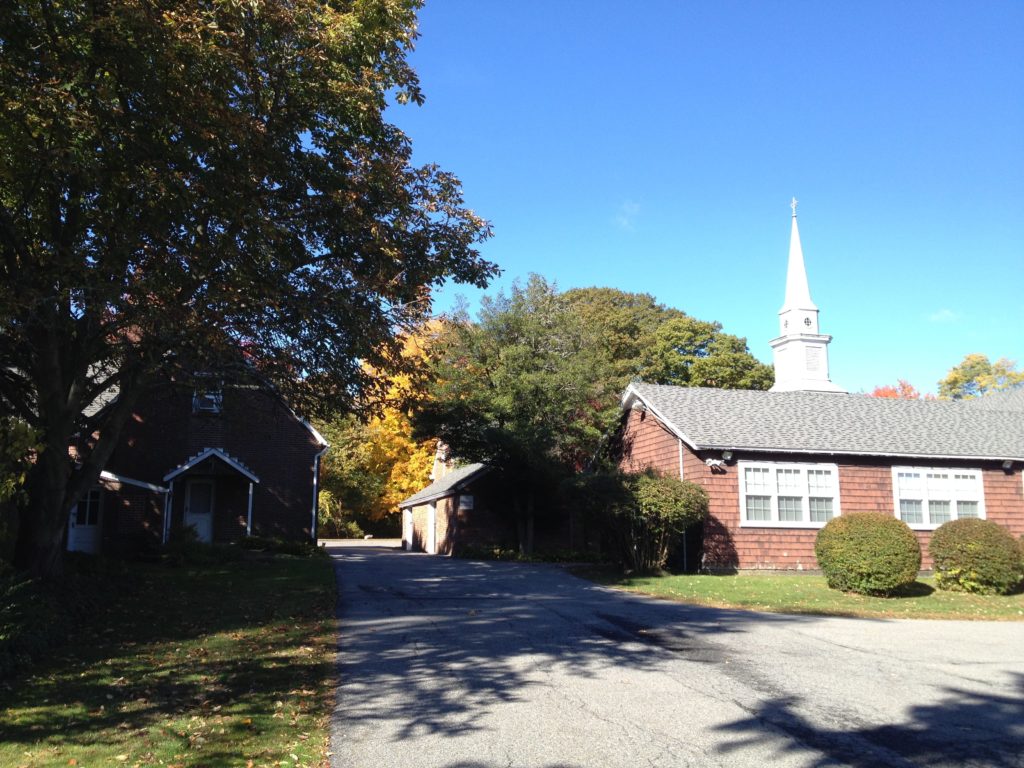 St. Paul Campus
Built on the former Donald Estate
St. Paul's campus includes four buildings
Building 1 includes the church (formerly the stable), Narthex, Parish Hall, Kitchen, and Educational Wing consisting of four rooms
Building 2 includes the Parish Office, Lantern Shop (formerly the carriage house)
Building 3 is our Storage Shed (formerly the tool shed)
Building 4 is our Rectory
Joseph's Garden/Columbarium lies on the southeast border
Trinity Campus
Located in downtown Ossining
The church, left, and Parish Hall, right
Parish Hall and Cloister were gifts in memory of Mrs. Frederick Potter and carries her name today
Potter Hall, the church building, and cloister, create an outdoor courtyard
Ossining Food Pantry is run out of Potter Hall
Potter Hall and the Nave serve as a home for the community Emergency Winter Shelter
Kitchen and Potter Hall serve weekly as the site of the community's Loaves and Fishes meal distribution
Parish Office, Priest's Office, and Conference Room, provide space for parish and community service
Stained glass windows at Trinity Campus. Some are over 100 years old.